Questions?
Contact your PetClub 247 Brand Advocate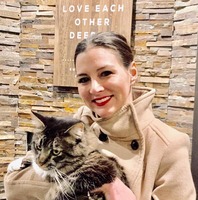 Cristin Ludlow
National Vice President
E:cristin@thebestformypets.com
---
After learning why our pets are getting sicker, Cristin and many others are stepping up and becoming a part of the solution. She is working with a large community of pet lovers who are tired of being tricked, and are doing something about it in a meaningful way!
---